Home » X Survive: Building Sandbox v1.45 (MOD)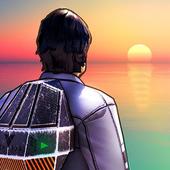 X Survive: Building Sandbox v1.45 (MOD)
X Survive: Crafting & Building v1.45 Mod Apk (Free Crafting) – UPLOADED

for Android
The Description Of X Survive: Building Sandbox v1.45 (MOD)
Creative sandbox game that features the utmost fun of crafting and building mechanic.

Build the best! Jump straight in this sandbox game where you can build, use creative weapons, drive vehicles and unleash your inner creative power. Varied gameplay modes, weather and time systems bring a new level of hectic fun. Whether you fight like a lone wolf against wildness in survivor mode or just building in creative mode, there are always surprises waiting to be explored!

Find more than 500 building parts library and massive sandbox island to explore. SciFi tools will help to mine, build, fight and even dig. Vast landscape can be changed in many various ways, you will make a real impact on game world. Crafting and building was never so satisfying!

Come embark on a creative challenge today and show'em what you could build! Post your design on social media through the camera mode with hashtag #xsurvive and let world see your amazing creations!
MOD :
Which means making craft without the need of materials
You can craft as you like in the game, the material requirement is insignificant.
X Survive: Building Sandbox v1.45 (MOD) X Survive: Crafting & Building v1.45 Mod Apk (Free Crafting) – UPLOADED Update
Changelog for 2020-07-15 16:07:28
Similar to X Survive: Building Sandbox v1.45 (MOD)
Post a comment below
There are no comments yet.
Authentication required
You must log in to post a comment.
Log in