Home » Worldscope Webcams v4.70 (Ad-Free)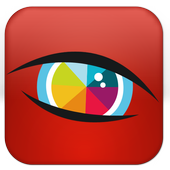 Worldscope Webcams v4.70 (Ad-Free)
Worldscope Webcams v4.70 (AdFree)

for Android
The Description Of Worldscope Webcams v4.70 (Ad-Free)
A million users love Worldscope Webcams. This app makes it easy to check an old vacation spot, visit new places or just watch the world with more than 30,000 webcams from around the world. Optimized for phone and tablet. Take a world tour for free with the best webcam app for Android!
***Please note***
Generally, most of the webcams do not stream live video, but update its image every few minutes!
With Worldscope Webcams it's easy to:
• point anywhere in the world and discover nearby webcams
• bookmark your favorite webcams for faster access
• save time-lapse images in the background automaticaly in specified intervals
• set any webcam image as your regularly updated wallpaper or homescreen widget
• view current weather conditions along with a 5-day weather forecast
• choose between current and daylight view
• add custom webcams
• to contact us regarding new features or issues, please send an email to
[email protected]
• For explanation of the various permissions and why they are needed please visit http://goo.gl/fkHeE
• Worldscope Webcams is the official app by http://webcams.travel
ver. Worldscope Webcams v4.70 (AdFree) APK
Worldscope Webcams v4.70...
2020-07-21 20:37:17
0B
Download
Worldscope Webcams v4.70 (Ad-Free) Worldscope Webcams v4.70 (AdFree) Update
Changelog for 2020-07-21 20:37:17
Similar to Worldscope Webcams v4.70 (Ad-Free)