Home » Unfold — Story Templates v5.0.8 (Unlocked)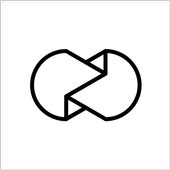 Unfold — Story Templates v5.0.8 (Unlocked)
Unfold — Story Templates v5.0.8 (Unlocked)

for Android
The Description Of Unfold — Story Templates v5.0.8 (Unlocked)
Unfold is the toolkit for storytellers. Create, edit and share beautiful stories with templates, text, fonts and filters.
Create stories by choosing from 200+ stunning templates. Use our advanced text tools with new fonts and get creative with background colors, textures, stickers and more. Share your story with the world – on Instagram, Snapchat, WhatsApp, Facebook, Pinterest, Tik Tok, or anywhere else you'd like.
Get Unfold now and use our minimal templates, fonts, and tools to take your stories to the next level. Unfold makes it easy for anyone to create and edit professional stories. It's the modern story editor designed for every creative.
Featured by Forbes, Vogue, Fast Company, CNBC, Wall Street Journal, Refinery29, Us Weekly, Vulture, Mic, Elite Daily, and more.
"With Unfold, your stories will look like they took hours to craft—even if you pieced yours together in less than a minute. Unfold's stylized templates (Selena Gomez and the White House social-media team are fans) make it easy to transform your videos, photos, and text into a storyboard you can share with the world." – 
AppleFree to Create
— Templates & Collages
Explore a vast library of templates & browse custom collections including Clasico, Film Frames, Ripped Paper, Digital Wave, and Journal. Simply add your photos and instantly transform them into gorgeous, minimalist social pieces. Unlock your inner artist and take your brand to new heights just by using simplistic templates.
— Fonts & Text Editor
Apply modern, custom fonts to elevate your stories with the power of words. Each & every font is hand-picked to ensure everyone's style and taste is included. You can also detail fonts down to the T with powerful text editing. Perfection is in the details.
— Filters & Effects
Become a master editor without paying for tools or lessons. Create & edit your photos with 10 filters and effects, including, Black & White, Glitter, VHS, and Glitch. The tools of Instagram influencers, digital agencies, and professional photographers are now available for free — in the palm of your hand.
— Unfold Camera
The built-in camera is an essential in every creative's journey, but what if you could upgrade your photography for no extra cost? Capture life through a new lens with the Unfold Camera. See it to believe it.
— No Login
No email, Instagram or Facebook login required, just download Unfold to immediately start creating art & edit awe-inspiring stories.
Unfold+
Unfold+ is a unique membership created to help you reach your creative potential. Become a member and unlock the entire, full editor experience. You won't regret joining our tight-knit, circle of creators, makers, & visionaries.
· Access to all story templates & fonts
· Early access to new collections
· Exclusive releases & designs
· Cancel anytime
Everything Unfold is yours. Try it free today to see what all the talk is about.
Annual subscription billing will start after the trial period and will automatically auto-renew each year. Or if you choose a monthly subscription, your billing will start immediately and auto-renew each month. Subscriptions will automatically renew unless cancelled at least one day before the renewal date. Payment will be charged to your Google ID account at the confirmation of purchase. If you subscribe before a free trial ends, the remainder of the trial period will be forfeited. You can manage and cancel your subscription by going to your account settings in the Google Play Store – but seriously, you won't want to.
Privacy Policy —
https://www.squarespace.com/privacy
Terms of Service —
https://www.squarespace.com/terms-of-service
Unfold from Squarespace —
https://www.squarespace.com/marketing/unfold
Thanks for creating with Unfold! We love hearing your ideas and feedback. Email us at
[email protected]
or DM us on Instagram at @unfold.

ver. Unfold — Story Templates v5.0.8 (DATA) APK
ver. Unfold — Story Templates v5.0.8 (Unlocked) APK
Unfold — Story Templates v5.0.8 (Unlocked) Unfold — Story Templates v5.0.8 (Unlocked) Update
Changelog for 2020-08-15 20:18:50
Similar to Unfold — Story Templates v5.0.8 (Unlocked)