Home » Tile Shortcuts - Quick settings apps & shortcuts v1.5.4 (Premium)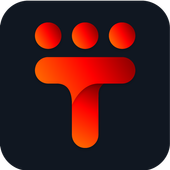 Tile Shortcuts - Quick settings apps & shortcuts v1.5.4 (Premium)
Tile Shortcuts - Quick settings apps & shortcuts v1.5.4 (Premium)

for Android
The Description Of Tile Shortcuts - Quick settings apps & shortcuts v1.5.4 (Premium)
Quickly open your favorite apps, shortcuts, and websites from anywhere at any time, directly from your notification shade!
SHORTCUT TILES
- Apps
- App shortcuts
- Websites
- Intents
- Activities
- Shortcut Folders
TILE CUSTOMIZATION
- Use the real app icon for the icon in the notification panel
- Choose your own icons
- Select an icon from an Icon Pack
- Use actual website icons for website tiles
- Name the Tile whatever you want
TUTORIAL
- youtu.be/420j_OsBLDw
- Create a tile in the app (remember the number under the newly created tile name)
- Open your quick settings panel and tap the edit button
- Move the tile you just created (with the matching number) up into the active section of your quick settings panel
- You can now use the tile!
BOTTOM QUICK SETTINGS & MIUI-ify INTEGRATION
- Tiles created in this app are usable in Bottom Quick Settings and MIUI-ify, allowing you to create custom icons for shortcuts
- Tutorial: youtu.be/JPeDPeBB-9E
How is this app different to other similar apps?
Other apps do not use the real app icon in the quick settings tile.
Instead, they replace the app icon with a letter or generic image.
This app uses the real app icon for the quick settings tile, making it easier for you to identify the apps & shortcuts you want to open.
LINKS
- Tutorial: youtu.be/420j_OsBLDw
- Twitter: twitter.com/tombayleyapps
- Telegram: t.me/TileShortcuts
- XDA forum: forum.xda-developers.com/android/apps-games/app-tile-shortcuts-quick-settings-apps-t4014893
- Email:
[email protected]
ver. Tile Shortcuts - Quick settings apps & shortcuts v1.5.4 (Premium) APK
Tile Shortcuts - Quick settings apps & shortcuts v1.5.4 (Premium) Tile Shortcuts - Quick settings apps & shortcuts v1.5.4 (Premium) Update
Changelog for 2020-07-20 03:02:24
Similar to Tile Shortcuts - Quick settings apps & shortcuts v1.5.4 (Premium)