Home » The Bonfire 2: Uncharted Shores Full Version - IAP v187.8.5 (Mod Apk)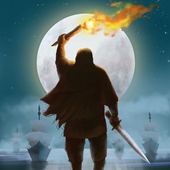 The Bonfire 2: Uncharted Shores Full Version - IAP v187.8.5 (Mod Apk)
The Bonfire 2: Uncharted Shores v187.8.5 (Mod Apk)

for Android
The Description Of The Bonfire 2: Uncharted Shores Full Version - IAP v187.8.5 (Mod Apk)
The Bonfire 2: Uncharted Shores is an award-winning survival simulation game and a sequel to the highly popular The Bonfire: Forsaken Lands.
Note:
Play up to Day 10 for free (in-game day). In order to complete the game, a full version is required that can be unlocked through an In-App Purchase at US$4.99.
*
Language Supported
: English, French, Vietnamese, Finnish, Spanish, Italian, Russian, German, Dutch, Portuguese, Chinese, Japanese, Korean
Awards Won:
? Pocket Gamer Gold Award, 2020 – 4.5/5 Rating
? Pocket Gamer Connects, 2020 – Winner The Big Indie Pitch #2 Mobile Edition
? Tokyo Game Show, 2019 – Indie Game Area Official Selection
? Gamescom, 2020 – Indie Booth Arena Online Official Selection
Design your city, manage resources as well as your workers, each with unique personalities.
Explore a procedurally generated world map with ships to find free cities to trade and mysterious dungeons to explore. However, keep in mind to place your buildings carefully as the positioning of these buildings can be vital to manage certain resources and affects gameplay.
Above all, build a powerful settlement and gain magical artifacts to defeat an ancient evil.
Game Features:
❰ BUILD ❱
The game allows you to build, craft, gather resources during the day. You have the freedom to design your city layouts. But, the placement of the buildings can be vital and affects the outcome of your settlement.
❰ SURVIVE ❱
When the night falls, defend your village from random monsters like wolves, chupacabra, spiders, and Tribal enemies.
❰ EXPLORE ❱
A randomly generated world map awaits you to explore with your ships. Discover new cities to trade with or face with random encounters for loot.
❰ PROCEDURAL CHARACTERS ❱
Every villager is unique. Each has stats such as strength, agility, intelligence as well as personalize skills and traits.
❰ CHARACTER PROGRESSION ❱
You can level up and build each villager as you'd like as found in most RPG games. Moreover, players will have the ability to craft weapons and armors and equip them to their units.
Sequel to the award-winning game The Bonfire: Forsaken Lands, The Bonfire: Uncharted Shores expands on every aspect of the original and brings greater depth. Design your city, manage resources chains and workers with unique personalities, explore procedurally generated world map in ships, trade with free cities, and discover mysterious dungeons. Build a powerful city and gain magical artifacts to defeat an ancient evil.
Support:
Are you having problems? Email us at
[email protected]
.
Discord:
https://discord.gg/mukDXDw
Facebook:
https://www.facebook.com/thebonfire2game/
Official Site:
https://playplayfun.com/the-bonfire-2-uncharted-shores-game-official-page/
Privacy Policy:
http://www.fredbeargames.com/privacy-policy.html
Terms of Service:
http://www.fredbeargames.com/terms-of-use.html
MOD :
unlocked all maps
When you log in to the game, you will receive a full version purchase warning, press the continue button and then press the "Remove Ads" button in the lower right corner before pressing the start button, it will give an error, but the full version will be unlocked. Now you can play without the day limit. You have to do it every time you log in to the game.
Your in-game resources are sufficient and you can spend on all building upgrades, the amount you have is not important.
Your resources in the game are sufficient for all constructions and you can spend, the amount you have is not important.

The Bonfire 2: Uncharted Shores Full Version - IAP v187.8.5 (Mod Apk) The Bonfire 2: Uncharted Shores v187.8.5 (Mod Apk) Update
Changelog for 2023-03-07 17:36:05
Similar to The Bonfire 2: Uncharted Shores Full Version - IAP v187.8.5 (Mod Apk)