Home » System Tweak Manager v2.0 (Unlocked)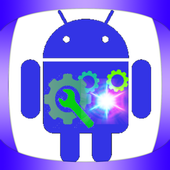 System Tweak Manager v2.0 (Unlocked)
System Tweak Manager v2.0 (Unlocked)

for Android
The Description Of System Tweak Manager v2.0 (Unlocked)
System Tweak Manager for Android is app to help you easily and efficiently manage for your android smartphones and tablets.

Android manager is one of the most powerful and comprehensive management tools to improve your android phone's performance. It speeds up your phone's running speed and saves battery.

Feature :
* Monitor status (CPU, RAM, ROM, SD card, Battery)
* Process Manager (Clean Running Process)
* Cache Cleaner
* System Clean (Cache, Thumbnail Cache, Log File, Empty Folder, Browser History, Clipboard, Market History,
Gmail History, Google Map History)
* Power Saver (bluetooth, wifi, gps, auto-sync, auto-rotate screen, screen brightness, timeout)
* Battery Usage, Battery saver android
* App Uninstall
* Volume Control, Phone Ringtone, Screen Brigthness, Sleep Time
* System Info, Android system doctor
* APK Backup & Restore

dont forget to share yo your friend.
System Tweak Manager v2.0 (Unlocked) System Tweak Manager v2.0 (Unlocked) Update
Changelog for 2020-10-11 13:50:38
Similar to System Tweak Manager v2.0 (Unlocked)
Post a comment below
There are no comments yet.
Authentication required
You must log in to post a comment.
Log in