Home » Spacetoon Go v2.5.0.7 (Ad-Free)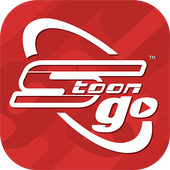 Spacetoon Go v2.5.0.7 (Ad-Free)
Spacetoon Go v2.5.0.7 (Ad-Free)

for Android
The Description Of Spacetoon Go v2.5.0.7 (Ad-Free)
Awesome entertainment platform allows you to watch your favorite cartoon works, anytime, anywhere.
Spacetoon go offers an amazing experience for anime fans and cartoonists, providing access to a huge library of international cartoon works, all with authentic Arabic dubbing.
With Spacetoon go you can choose between a limited viewing experience and an unlimited pay-per-view experience that allows cartoon fans to access their favorite shows before viewing them on TV, as well as access exclusive content for the app.
[fabulous features you will find in Spacetoon go only
A huge library of cartoon works
Continuous update for continuous entertainment
Content suitable for all age and audience
Special Arabic dubbing
Full control of parents
Install Spacetoon now and watch hundreds of touching moments and inspiring stories.
Spacetoon Go v2.5.0.7 (Ad-Free) Spacetoon Go v2.5.0.7 (Ad-Free) Update
Changelog for 2020-07-10 13:22:01
Similar to Spacetoon Go v2.5.0.7 (Ad-Free)
Post a comment below
There are no comments yet.
Authentication required
You must log in to post a comment.
Log in