Home » Music Recorder v1.0.3 (Pro)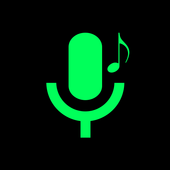 Music Recorder v1.0.3 (Pro)
Music Recorder v1.0.3 (SAP) (Pro)

for Android
The Description Of Music Recorder v1.0.3 (Pro)
Music Recorder is a sound recorder for high quality recording in mp3 format with so many customization.
Music Recorder can be used to record standard conversation or high quality music easily.
Features:
Choose desired quality
Choose your desired bit rate, sampling rate, and sound channel (Mono or Stereo)
Choose 128kbps bit rate mp3 or below for standard conversation to save spaces and choose 128kpbs bit rate mp3 or above for music recording.
Pause and resume recording
Pause and resume recording in just one click.
Built-in music player to play your recording
Play your recorded audio directly from Music Recorder application.
If you have a suggestion to improve Music Recorder, please send us an email at
[email protected]
ver. Music Recorder v1.0.3 (SAP) (Pro) APK
Music Recorder v1.0.3 (Pr...
2020-08-05 16:58:59
0B
Download
Music Recorder v1.0.3 (Pro) Music Recorder v1.0.3 (SAP) (Pro) Update
Changelog for 2020-08-05 16:58:59
Similar to Music Recorder v1.0.3 (Pro)