Home » Multiple Accounts: Dual Accounts & Parallel Space v3.5.4 (Premum) (Unlocked) (15.4 MB)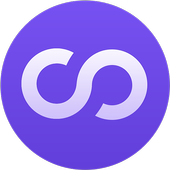 Multiple Accounts: Dual Accounts & Parallel Space v3.5.4 (Premum) (Unlocked) (15.4 MB)
Multiple Accounts:Parallel App v3.2.1 (Pro) (Unlocked)

for Android
The Description Of Multiple Accounts: Dual Accounts & Parallel Space v3.5.4 (Premum) (Unlocked) (15.4 MB)
Multiple Accounts enables users to clone popular social, messaging, and gaming apps and use them simultaneously.
Do you have difficulty logging in to multiple accounts all at once?
Do you want to separate your professional and personal accounts?
Do you want to keep your account data secure?
Multiple Accounts app is the perfect solution for your needs.
Key features
★ Clone popular social and gaming apps:
? Multiple Accounts supports most social apps (including WhatsApp, Facebook, Instagram) and other 64-bit apps.
? Double the fun of your gaming experience by cloning your favorite gaming apps; 99% of top games supported!
★ Keep your dual professional and personal accounts separate.
?Log in two accounts at the same time without interfering with each other.
?Easily switch between work and personal accounts.
★ Gain access to exclusive features by purchasing a VIP Subscription:
⭐️Clone unlimited accounts
?Secure sensitive data with privacy lock
Notes:
• Permissions: Multiple Accounts requires the same permissions that all major apps use. We don't use these permissions for any other purpose.
• Data & Privacy: To protect user privacy, Multiple Accounts does not collect any personal information.
• Resources: Multiple Accounts does not use additional memory, battery, or data to run apps.
• Notifications: Add Multiple Accounts to the system notification whitelist to ensure you receive notifications from all logged-in accounts.
If you have any questions or suggestions, feel free to click "Feedback" tab within the app, or send an email to
[email protected]
Follow our Facebook page for tips on using Multiple Accounts: facebook.com/multipleaccountsapp
Multiple Accounts: Dual Accounts & Parallel Space v3.5.4 (Premum) (Unlocked) (15.4 MB) Multiple Accounts:Parallel App v3.2.1 (Pro) (Unlocked) Update
Changelog for 2020-12-23 03:00:59
Similar to Multiple Accounts: Dual Accounts & Parallel Space v3.5.4 (Premum) (Unlocked) (15.4 MB)
Post a comment below
There are no comments yet.
Authentication required
You must log in to post a comment.
Log in