Home » HyperNet Free VPN - Unlimited Secure Hotspot VPN v1.0.7 (VIP)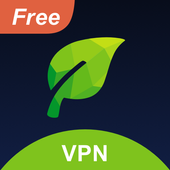 HyperNet Free VPN - Unlimited Secure Hotspot VPN v1.0.7 (VIP)
HyperNet VPN - Unlimited Secure Hotspot VPN v1.0.7 VIP

for Android
The Description Of HyperNet Free VPN - Unlimited Secure Hotspot VPN v1.0.7 (VIP)
HyperNet VPN is 100% free VPN! High VPN speed for Android devices.
HyperNet VPN masks your IP address, encrypt your internet traffic, turns public Wi-Fi into a private network and helps unblock sites and apps on your Android phone so that you can access any restricted content safely and anonymously.
Easy to use:
Just one tap to connect
free VPN proxy servers. No registered, No Logs.
Works with WiFi, LTE, 3G, 4G and all mobile data carriers.
Highlight Features:
►
Unblock Websites and Contents
You can unblock any apps or websites using HyperNet VPN free & unlimited VPN. Bypass government censorship and geo-restrictions to access social networks such as Facebook, Twitter, Youtube, and Snapchat, etc. or any other blocked websites from anywhere!
►
Anonymous Connection and Privacy Protection
Using a VPN, your IP and location will be masked and your activities can no longer be tracked on the Internet. HyperNet VPN does not track any records of its users and activities. Your security and privacy are guaranteed!
►
Bypass the school firewall, free VPN proxy school wifi
HyperNet VPN has advanced encryption. This means that without physical access to the device it will not be possible for someone to detect what websites you actually visit without advanced technology that is only available to the government. Zero-logs policy means that it keeps no logs of the websites you visit or content you send or receive over the internet.
►
Super fast speed to connect and stream anonymously
HyperNet VPN is fast! Your connection will be much faster than any other VPN or proxy providers.You can stream with a boosting fast speed in HD model. Never miss any important sports lives or series again.
►
Shield WiFi Hotspot
Public Wi-Fi hotspots are perfect places for hackers and if they happen to get a hold of your personal information, you could very well be the next victim of identity theft! HyperNet VPN proxy uses advanced VPN technology to encrypt your network traffic, providing a secured shield to your WiFi hotspot.
►
PRIVACY POLICY
By downloading and/or using this product, you acknowledge and agree to the end user license agreement and Privacy Statement at https://hypernetmobile.github.io/privacypolicy
**PLEASE NOTE:
DO NOT download BitTorrent and any P2P. Otherwise, you will be blocked!
► CONTACT US
If you need help, have a question, or just want to leave some feedback, email us at
[email protected]
ver. HyperNet VPN - Unlimited Secure Hotspot VPN v1.0.5 (Premium) APK
ver. HyperNet Free VPN - Unlimited Secure Hotspot VPN v1.0.5 (Premium) APK
ver. HyperNet VPN - Unlimited Secure Hotspot VPN v1.0.7 VIP APK
HyperNet Free VPN - Unlimited Secure Hotspot VPN v1.0.7 (VIP) HyperNet VPN - Unlimited Secure Hotspot VPN v1.0.7 VIP Update
Changelog for 2020-07-24 14:31:24
Similar to HyperNet Free VPN - Unlimited Secure Hotspot VPN v1.0.7 (VIP)