Home » Flotty - Lyrics and Player v1.0.2 (Ad-Free)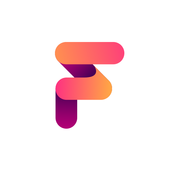 Flotty - Lyrics and Player v1.0.2 (Ad-Free)
Flotty - Lyrics and Player v1.0.2 (AdFree)

for Android
The Description Of Flotty - Lyrics and Player v1.0.2 (Ad-Free)
Not every player has the ability to search for lyrics, and sometimes you want to see lyrics for a YouTube clip being played right now without entering the song name from the keyboard, so Flotty is perfect for this.

? Key Features
Automatically search for lyrics from Stellio, Spotify, Youtube, Pandora, Apple Music, SoundCloud, Google Play Music, Poweramp, Yandex.Music, BOOM or any other music application.

Click on a notification or a floating circle to open a pop-up window with the text of the current song.

Search for the lyrics manually by entering the desired track name.


? Additional Features
History of the found texts. You can always see what you were searching for earlier and in which application you listened to this track. Flotty will try to start playback in that application, if it has such an opportunity.

It is possible to select the desired track from your entire music collection of the device or find it in a needful folder.


? Design and Interaction
Without further ado, the design is excellent. It's important for us that it was pleasant to use the application not only by ourselves, but every time the user was pleased to look at it and at the same time it's all convenient. Therefore, you can configure a floating window for yourself:

▪️ Change background color
▪️ Select the desired font size
▪️ Stretch or move it to the needful location on the screen
▪️ View and edit other text options


Over time, it will only get better ?

Flotty - Lyrics and Player v1.0.2 (Ad-Free) Flotty - Lyrics and Player v1.0.2 (AdFree) Update
Changelog for 2020-07-26 20:37:24
Similar to Flotty - Lyrics and Player v1.0.2 (Ad-Free)