Home » Fast Charging Pro (Speed up) v5.7.30 (VIP)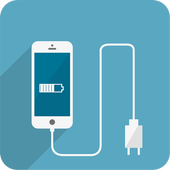 Fast Charging Pro (Speed up) v5.7.30 (VIP)
Fast Charging Pro v5.6.16 (Vip) - (04-07-2020)

for Android
The Description Of Fast Charging Pro (Speed up) v5.7.30 (VIP)
Automatically optimize the phone's charging capabilities by:

☆Kill unused background apps when charging

☆Reduce the screen brightness to save battery power

☆Use dark solid background to reduce image rendering and reduce screen power consumption

☆When the phone is idle, Intelligent control Wi-Fi, GPS, Bluetooth, reduce the consumption of mobile phones

☆Real-time monitoring of mobile phone temperature, to prevent the charging temperature overheating

☆Accurately estimate the remaining time of charge.
Fast Charging Pro (Speed up) v5.7.30 (VIP) Fast Charging Pro v5.6.16 (Vip) - (04-07-2020) Update
Changelog for 2020-07-04 00:48:46
Similar to Fast Charging Pro (Speed up) v5.7.30 (VIP)
Post a comment below
There are no comments yet.
Authentication required
You must log in to post a comment.
Log in