Home » DEAD WARFARE: Zombie Shooting - Gun Games Free v2.17.20 (MOD)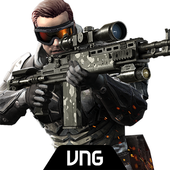 DEAD WARFARE: Zombie Shooting - Gun Games Free v2.17.20 (MOD)
DEAD WARFARE: Zombie v2.17.20 (Mod Apk) – DRIVE LINK

for Android
The Description Of DEAD WARFARE: Zombie Shooting - Gun Games Free v2.17.20 (MOD)
In the year 2072, the earth is buried in the radiation and the world surrounded by zombies! The only people who survived were imprisoned in the basement or home! The main task of living is not being eaten or robbed by other players. The group called MPS-16 are intended to gather other living people and help survivors!
They get the news that there are some scientists still living at Dead Valley in Middle East and they have the ability to make out the drugs that can save human lives. So, in any case, for MPS-16, they will not give up this only chance to save the world. Then, this extreme dangerous journey began.
The first battle in their journey starts from a history museum, where MPS-16 get trapped by many zombies. Sometimes they have to fight over night for a few supplies and weapons, and always they will get the signal of target. In the game, MPS- 16 must travel through many places to find supplies and survivor, where many challenges and zombies waiting for them.
These zombies are extremely dangerous with many kinds of behaviors and abilities. If you are lucky, you may encounter a boss, which looks like a giant and can snatch any creatures near to it. Besides, when you get to each new place, you will meet new kind of zombies. At that time, choosing a correct gun can help you to take down zombies faster.
In the journey of finding survivors and supplies and weapons, you must defeat many zombies and bosses. Sometimes you have to defend your base and fight with other opponents around the world. It is important for you to choose right teammates and weapons for your tactic. In the game, characters have many different looks and skill system gives more flexible strategy, and guns can view in 3D mode and can customize with many parts. All of these will bring you best real experience.
Protect your own base and destroy other building to get foods and fuels related to the characters' abilities. The characters are separated into different classes with unique skills. Each class use one kind of weapon only, which effectively against one kind of zombie. Different class characters have different appearances and skills. Character can be leveled-up and the rarity is defined by the number of starts.
You maybe also like GAMEs:
Zombie: Dead Target
,
DEAD TRIGGER
, and
Last Day on Earth: Survival
, ect.
MOD:
Weak enemy (No damage)
Unlimited Bullets
Ammo
DEAD WARFARE: Zombie Shooting - Gun Games Free v2.17.20 (MOD) DEAD WARFARE: Zombie v2.17.20 (Mod Apk) – DRIVE LINK Update
Changelog for 2020-07-17 18:19:02
DEAD WARFARE: Zombie Shooting - Gun Games Free v2.17.20 (MOD) Additional Information
Latest Version:

2.13.46

Publish Date:

2020-04-29

Requirement:

Android 4.4+
Similar to DEAD WARFARE: Zombie Shooting - Gun Games Free v2.17.20 (MOD)
Post a comment below
There are no comments yet.
Authentication required
You must log in to post a comment.
Log in