Home » Block WiFi & IP Tools v1.2 (Premium)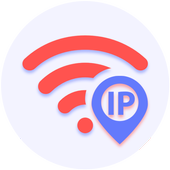 Block WiFi & IP Tools v1.2 (Premium)
Block WiFi & IP Tools v1.2 (Premium)

for Android
The Description Of Block WiFi & IP Tools v1.2 (Premium)
Block WiFi - IP Tools shows all connected devices through your WiFi. It also shows Known and Unknown devices list.

IP Information contains (Internal IP Address, country, local host, frequency, SSID, External IP/Host, MAC, DNS, Gateway, Server Address, Coordinates (latitude-longitude) and Broadcast address etc.)

Powerful network toolkit offers with useful features for speed up, maintain and setup networks. It allows quick detecting any computer network issues, problems, checking network performance with pings and port scanner.

WIFi Signal Strength Meter is showing latest your current WiFi Signal Strength (0-100).

Block WiFi & IP Tools App powerful Features :
- App offers Block stranger devices and powerful Network Utilities (IP Tools)
- How to know if someone is using your WiFi, who is on my WiFi
- Display full device info such as device name, manufacturer, IP address and Mac address
- Powerful Ping tools, WiFi Signal Strength Meter, Network Utilities
- Easy to scan host port using Port Scanner (range 0 - 65535)
- Traceroute makes it easy to identify any data route
- IP Host Converter and network configuration
- WiFi Info & Device Info
- WiFi Signal Strength
- Whois, DNS lookup
- WiFi explorer, Lan Scanner
- Router Admin setup, 192.168.1.1 Admin, Router settings
- Check open Ports, useful network tools, connected device network scanner
- Very useful who is on My WiFi tool .
Block WiFi & IP Tools v1.2 (Premium) Block WiFi & IP Tools v1.2 (Premium) Update
Changelog for 2020-07-15 04:57:56
Similar to Block WiFi & IP Tools v1.2 (Premium)