Home » Azan Azkar v1.5.4 (Ad-Free)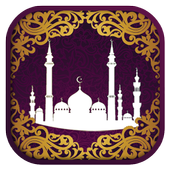 Azan Azkar v1.5.4 (Ad-Free)
Azan Azkar v1.5.4 (Ad-Free)

for Android
The Description Of Azan Azkar v1.5.4 (Ad-Free)
The program helps you in maintaining your prayers, as the program can determine your country Prayer times, and determine qibla direction.

-Prayer Times in your Country
-show next prayer and remaining time
-Qibla direction
-widget to show next pray
-search nearest mosques
-period alarm before azan
-silent mode after azan
-animation while azan
-copy or share muslim azkar
-12 azan sound , and you can choose from sdcard
-muslim azkar
-Bookmark azkar
-Ongoing notification to know next prayer time
-Iqama after determine time
-Audio library to listen and download audio files
-Ramadan settings (schedule - msharaty - mdfa3)
-Month prayer times table

*attention : this app under update , we add more features every update , let us know your opinion about app , and leave your feedback.
Azan Azkar v1.5.4 (Ad-Free) Azan Azkar v1.5.4 (Ad-Free) Update
Changelog for 2020-08-06 00:50:22
Similar to Azan Azkar v1.5.4 (Ad-Free)
Post a comment below
There are no comments yet.
Authentication required
You must log in to post a comment.
Log in