Home » APSU Launcher 3D - themes, wallpapers, efficient v1.75 (Pro)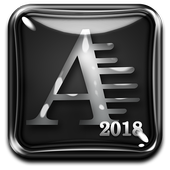 APSU Launcher 3D - themes, wallpapers, efficient v1.75 (Pro)
APSU Launcher 3D - themes, wallpapers, efficient v1.75 (Pro)

for Android
The Description Of APSU Launcher 3D - themes, wallpapers, efficient v1.75 (Pro)
? APSU 3D Launcher massive free theme and live wallpaper, taking up very little memory and smooth sliding animation and easy management of applications
? APSU Launcher 3D, 5.0 is highly rated on Google Play!
With APSU Launcher 3D, you can easily get:
★ More Personality Massive free 3D themes, 3D live wallpapers, finger magic, 2D icon packs, etc. to personalize your phone interface. Redefine your stylish launcher with a variety of 3D transition effects.
★ More secure - Hidden apps protect your privacy.
★ More efficient - Quick search, smart application classification makes your life more efficient.
? APSU Launcher 3D is a slim, fast, smooth and secure Android Launcher!
Main features and functions
? Theme and Icon Pack Center
Deliver massive 2D / 3D themes for your customizations with different stylish 3D animation effects, 3D live wallpapers, 3D icons, and finger magic. Customize your fashion home screen anytime, anywhere! )
? 3D animation effects
Powered by a 3D animation engine with graphics effects, 3D themes, and widgets, APSU Launcher 3D delivers a stylish 3D transition and will give you a magical transition experience
? 3D theme and live wallpaper
3D widgets, 3D themes, live wallpapers, and finger magic make your Android Launcher stylish. Here you can find a 3D theme you like.
? DIY theme
Become a designer, change the UI of your Android Launcher, DIY and beautify your own icon packs, themes, and live wallpapers
? Hide and lock apps
Make sure your app is secure with APSU Launcher 3D. You can protect your privacy from intruders and hide and lock applications in special folders without rooting. Sliding to launch and unhide applications is also easy to manage
? Raise your phone
1 Click to upgrade to improve your phone for a faster and smoother experience
? Smart Application Manager
Automatically organize your apps into smart folders (application drawers) and bulk management applications to keep your menus clean and orderly
? Toolbox
Flashlight, Bluetooth, GPS, Wi-Fi, brightness and more convenient tools are always available
Contact us: Apsu 3D Launcher 2018 Team
Facebook: https://www.facebook.com/groups/166481220675843/
Email:
[email protected]
or
[email protected]
Google+:https://plus.google.com/u/0/communities/116558984259120961380
ver. APSU Launcher 3D - themes, wallpapers, efficient v1.75 (Pro) APK
APSU Launcher 3D - themes...
2020-07-20 21:28:06
0B
Download
APSU Launcher 3D - themes, wallpapers, efficient v1.75 (Pro) APSU Launcher 3D - themes, wallpapers, efficient v1.75 (Pro) Update
Changelog for 2020-07-20 21:28:06
Similar to APSU Launcher 3D - themes, wallpapers, efficient v1.75 (Pro)