Home » Instagram Pro v7.10 + (Clone)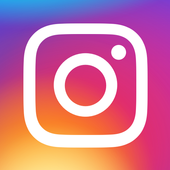 Instagram Pro v7.10 + (Clone)
Instagram Pro v7.10 (clone)

for Android
The Description Of Instagram Pro v7.10 + (Clone)
Hey Everyone! Instagram Pro APK is the best Insta Mod for Android devices. and this devlope by SamMods. By the way, No more worries at all.We have all new Instagram Pro to replace the Other Insta Mod in the aspects of features and performance. Recently developer has released the latest version based on the Play Store Base.
Instagram Pro Features:
New Base 121.0.0.29.119
Download photos, videos, stories, IGTV videos
Removed ads from tapes and stories
Ability to listen to and remove stories with music without the need for a VPN (but with the addition to the story did not figure out)
Copy and translate comments
Copy bio from profile on click
Disable swipe-navigation in the tape (left in the camera, right in direct)
Clickable links in comments
Enable default video sound
Disable video autoplay (long tap on camera icon)
Hiding viewing stories, recordings, broadcasts
Unreadable direct (when enabled, messages are not marked read in any way except by sending a message)
Hidden "typing" status in the direct (your interlocutor does not know that you are typing something)
Ability to open links in an external browser
The inscription in the profile, if the person is following you
Repost any stories to yourself in the story (even if the user has forbidden them to repost at all)
Developer settings with a long tap on the house icon
Zoom photo long tap
Turn off a like when double tapes
Rewind video
Double line input in direct
-
based on 150.0.0.33.120

pkg name:com.instapro.android

mod features:
— Added Verification Blue Tick

— Fix Following Bug

— New Base Update 150.0.0.33.120

— Added reels

— Fix Bugs

— and many many others things...

Privcay – In Every App Privacy is important. In this version have some use full privacy features.(Do not mark messages as read in direct, Hide View Stories, Hide typing status in DM)..

Download Stories & Media – Downloading is Most Important Feature.you can save stories and download images and video in feeds by pressing download button and also using extra option.

Save IGTV Videos – You can Save IGTV videos to your android device storage .

Ad-free – Instagram Pro ( InstaPro ) Fully Ad-free You won't see any advertisements in between the feed and stories.

Photos in max quality – Using this feature you can share full resolution.

Translate – Supports Google and Yandex translation engine. One can translate comments and posts to English, Russian, Ukrainian and Turkish.

In-app browser – You Have choice option need to open another browser to visit any link.

Shopping items in search – You can disable advertisement items .

Unfollowing tracker – Many people know who unfollowed them. So, this option makes sense in that case. Even, you can see the list of unfollowers with this InstaPro.

App lock – Don't need any other app and tools anymore. Just insta pro lock your Instagram with the pin code.
Instagram Pro v7.10 + (Clone) Instagram Pro v7.10 (clone) Update
Changelog for 2020-08-10 18:02:58
Instagram Pro v7.10 + (Clone) Additional Information
Similar to Instagram Pro v7.10 + (Clone)
Post a comment below
There are no comments yet.
Authentication required
You must log in to post a comment.
Log in